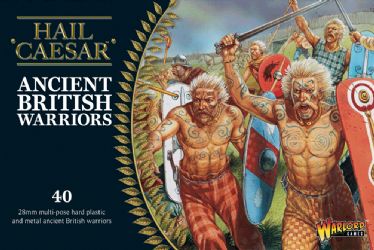 Ancient British Warriors
£
21.25
RRP: £25.00
(you save £3.75)
---
Description
This boxed set contains enough plastic and metal parts to make 40 Ancient British Warriors. With several variants of limed hair and distinctive helmets (such as the &apostrophe;Waterloo&apostrophe; helmet) plus new metal shields such as the Battersea-style shield they cut an impressive and rather worrying-looking bunch!
The boxes set also contains a metal upper torso to allow to you to include a British Chieftain as well as new carynx and standards.
So, whether you are starting a new British army or merely looking to add more character to an existing Celt army these chaps shouldn&apostrophe;t be overlooked!
Also contains superb, full-colour, self-adhesive (not waterslide!) shield transfers to bring your models to life!
Information
Box set.
Manufacturer: Warlord Games
Part Number: WGH-CE-03
Approximate Weight: 300g
---