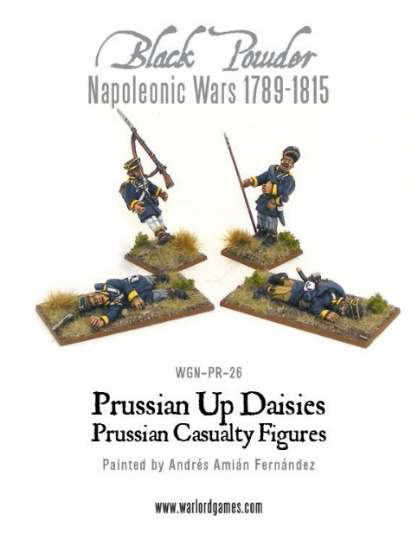 Prussian Up Daisies - Landwehr Casualties
£
8.50
RRP: £10.00
(you save £1.50)
---
Description
A great pack to add flavour and character to your brave Prussian lads. It has ten dead and wounded fellows, made up of an assortment of 4 models, and includes a mix of muskets and even some pikes, so poorly armed were the Militia in their early days.
These are great models, full of fun and make great markers for Black Powder games too!
This set contains 10 metal models along with 4 muskets and 4 pikes. Models supplied unpainted.
Information
Blister.
Manufacturer: Warlord Games
Part Number: WGN-PRU-23
Approximate Weight: 200g
---
Related Items