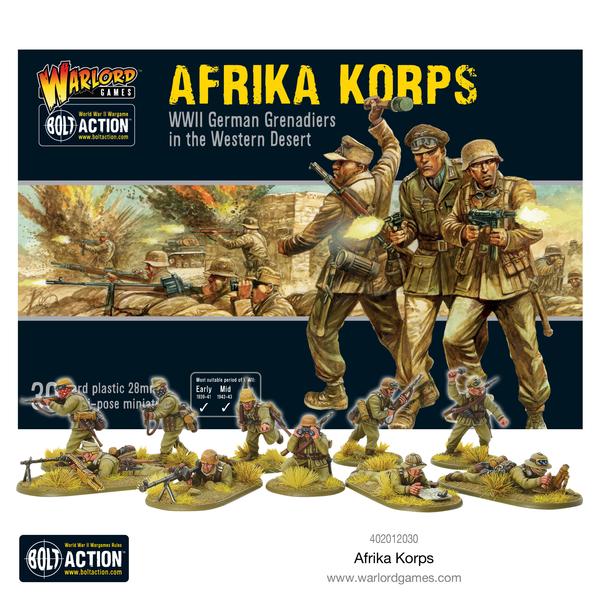 Afrika Korps box set
£
28.05
RRP: £33.00
(you save £4.95)
---
Description
Afrika Korps set contains:
Enough plastic components to make 30 Deutsches Afrika Korps miniatures.
Includes a host of options to allow for different weapon configurations and command models.
Equipment included: Kar 98K rifle, MP40 submachine gun, MG34 LMG, Pz 39 anti-tank rifle, 5cm light mortar and Luger pistol
Plastic bases.
Full-colour waterslide decal sheet.
Construction leaflet.
Information
Box set.
Manufacturer: Warlord Games
Part Number: 402012030
Approximate Weight: 260g
---