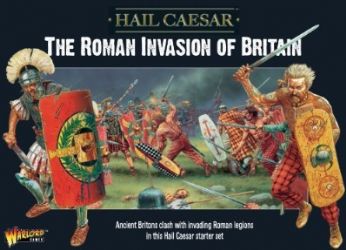 The Roman Invasion of Britain
£
59.50
RRP: £70.00
(you save £10.50)
---
Description
Boxed set containing mini rule book as well as many plastic and metal miniatures.
• This Hail Caesar starter set allows you to build your forces, both Roman invader and defiant British, as you fight for control of the island of Britain in massed battle!
• This awesome set contains more than 120 miniatures.
• As well as an A5 Hail Caesar rulebook this box also contains quick start guide, reference sheet, dice and decals.
Information
Box set.
Manufacturer: Warlord Games
Part Number: 101510001
Approximate Weight: 1100g
---