---
Advanced Order
Free Nations
Free Nations includes information on the 4 Canadian Mechanized Brigade Group, French Armée de terre, the Netherlands 1. Korps, and the Australian and New Zealand ANZAC Brigade in Team Yankee.

More details ...
---
Leopard 1 Tank Platoon (Plastic x5)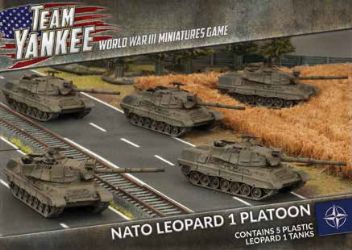 Contains:
5x Plastic Leopard 1 Tanks
3x Decal Sheets
1x Plastic Tank Commander Sprue
12x Unit Cards

More details ...
---
M109 Field Battery (x3)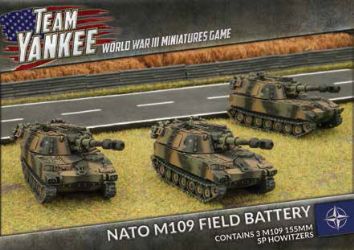 Contains:
3x M109 SP guns
2x Tokens
1x Plastic Tank
Commander sprue
2x Unit cards

More details ...
---
NATO's Front Line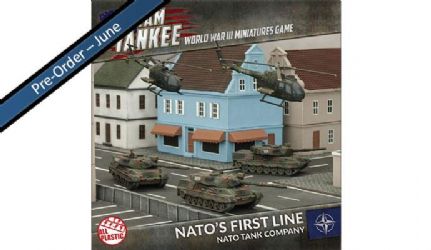 Contains:
Plastic 3x Leopard 1
2x BO-105
• 4x Decal Sheets
13x Unit Cards
1x Team Yankee Complete Rules A5 Mini Version,

More details ...
---
Team Yankee Template - NATO Edition (x1)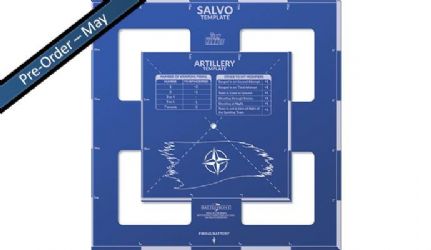 There are two sizes of template available in the game: Artillery (6"/15cm square) and Salvo (10"/25cm square) depending on the ROF rating of the weapons firing. This transparent laser-cut acrylic template integrates both sizes in one handy piece.

More details ...
---
More Advanced Order products ...
Best Sellers
Team Yankee Rulebook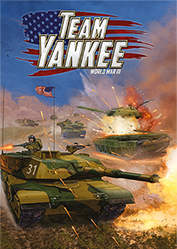 Team Yankee brings the conflict that simmered throughout the Cold War to life. This 120-page full-colour harcover book includes background, rules, missions, scenarios and painting guides – everything you need to play Team Yankee games where you command your troops in miniature on a realistic battlefield.
Supplied with a FREE objective marker while stocks last.

More details ...
---
Bannon's Boys Spearhead Force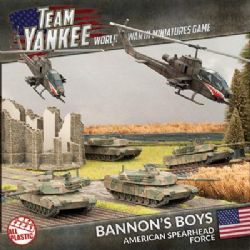 Contains five plastic M1 Abrams Tanks, two plastic AH-1 Cobra Attack Helicopters, five resin tank commander figures, one resin objective marker, two decal sheets, five unit cards

More details ...
---
Soviet Green Spray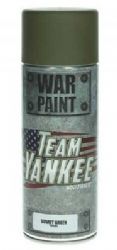 440ml tin
Due to restrictions on sending pressurised containers by air this product is only available in the UK and via courier shipping only

More details ...
---
Stripes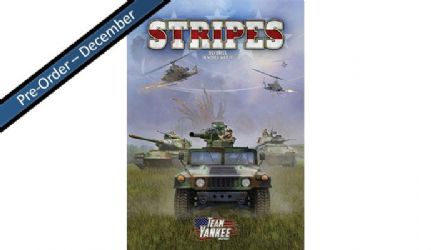 Background on the US 7th Corps, 1st Armored Division, Combat Team Alpha, 82nd Airborne Division, and the 2nd Marine Division.
• Instructions on how to build a M1 Abrams Combat Team, M60 Patton Combat Team, Mech Combat Team, Armored Cavalry Troop, Cavalry Troop, Infantry Combat Team, Marine Tank Company, Marine Infantry Company, and LAV Company.
• Three scenarios that drop you into the actions of an Armored Combat Team.
• A detailed painting guide to help you prepare your US Forces for combat.

More details ...
---
Iron Maiden - British Army in WWIII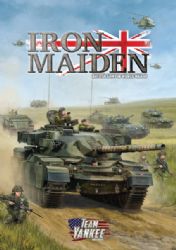 Iron Maiden is a 48 page full colour hardback supplement for Team Yankee, World War III.
Contains:
•Background on the British army, The Iron Division and the 17/21st Lancers.
•Instructions on how to build an Armoured Squadron, a Mechanised Company, a Reconnaissance Company, and an Airmobile Company.
•Two Scenarios to test your skills with your British force.
•A detailed painting guide to help you prepare your British for combat.

More details ...
---