---
Best Sellers
span style="font-family: Tahoma; font-size: 18px; font-weight: bold; margin: 5px">Landsknechts with Zweihanders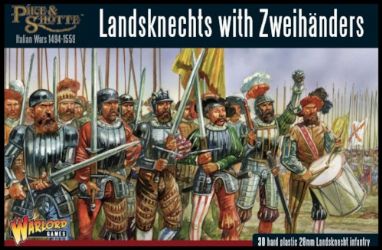 Boxed set containing plastic miniatures.
• 24 Landsknechts with 2 handed swords and halberds
• These weapons were mainly used by the Dopplesoldner, the tough soldiers who fought in the front ranks of units.
• The famous German mercenaries, The Black Band, included 2000 two-handed swordsmen!

More details ...
---
span style="font-family: Tahoma; font-size: 18px; font-weight: bold; margin: 5px">Storming party with petard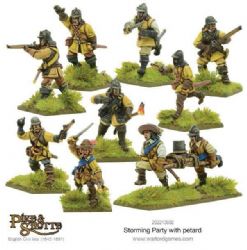 Boxed set containing 10 metal miniatures.

More details ...
---