Best Sellers
Deathrattle Grave Guard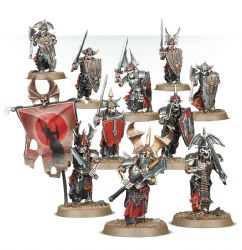 This multi-part plastic kit contains 10 Grave Guard.

More details ...
---
Empire State Troops
This boxed set contains 10 Empire State Troops and can be armed with spears, halberds or swords, in addition they come with a standard bearer, musician and champion

More details ...
---
Age of Sigmar: General's Handbook 2018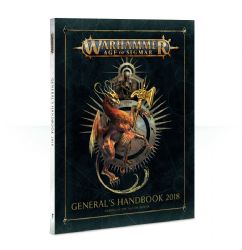 An essential toolbox of rules that you and your gaming group can use in any way you like, the General's Handbook 2018 expands upon the rules of Warhammer Age of Sigmar – and those found in the previous iterations of the General's Handbook – in a 136-page softback filled with flexible rules which can be combined in virtually endless ways.

More details ...
---
ETB: Castigators with Gryph-Hound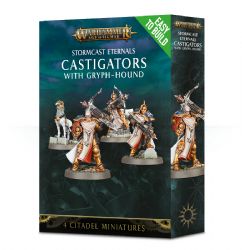 Contains 4 easy to build plastic unpainted miniatures.

More details ...
---
General of the Empire - Last one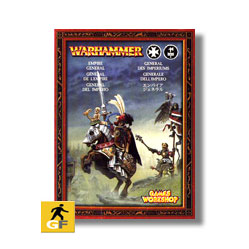 To command an army requires the courage to send soldiers to what may be their deaths without doubt or hesitation. The armies of the Empire are led by warriors who have been trained to direct their forces as effortlessly as a swordsman wields a blade. This amazing boxed set enables you to make one mounted Empire Hero and one Empire Hero on foot, including a variety of weapons and even an Army Standard banner to form a rallying point for your troops

More details ...
---