Advanced Order
Age of Sigmar - Soul Wars
The new Age of Sigmar – Soul Wars box contains everything you need and is an essential buy to start playing Warhammer Age of Sigmar AND it is an amazing deal!

52x brand new and highly detailed push fit miniatures
20x magic wielding Stormcast Eternals from the Sacrosanct Chamber
32x brand new Night Haunts
A complete and full size hardback rulebook containing 320 pages of rules, background information, campaigns and everything you need to play
A Getting Started booklet to guide you through your first games of Age of Sigmar
Read about the setting of the Soul Wars box in a 32-page booklet.
If you want to learn more about the narrative, you'll find the first chapter of Josh Reynold's Soul Wars novel in the box as well
13x new-format warscroll cards and all the accessories you need to play the game (ruler and turquoise dice)


More details ...
---
Age of Sigmar: Combat Gauge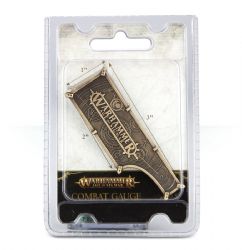 -

More details ...
---
Age of Sigmar: Command & Status Dice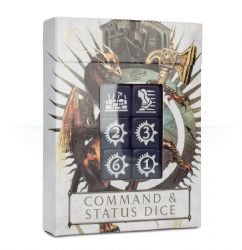 -

More details ...
---
Age of Sigmar: General's Handbook 2018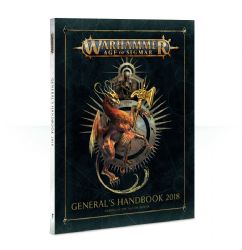 -

More details ...
---
Age of Sigmar: Maline Sorcery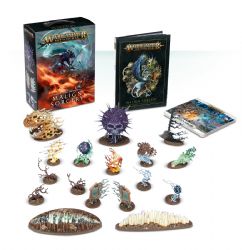 The introduction of cinematic Magic is one of the biggest changes. Magic Sorcery will provide for epic spell casting on your gaming table.
17 x plastic miniatures to depict the various Magic spells
Warscrolls for each Spell
Can be used with every army
The Malign Sorcery Supplement, the guide to using magic in your games of Warhammer Age of Sigmar

More details ...
---
More Advanced Order products ...
Best Sellers
Chaos Knights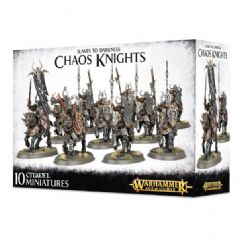 Those whose path to glory sees them gifted with iron-shod destriers band together into groups of Chaos Knights. These warrior elite have a fell reputation, and rightly so, for they ride as a wall of blades and spiked armour to crash through the enemy ranks in an explosion of torn flesh. Even the bravest men quake before the charge of the Chaos Knights.
This multi-part plastic kit contains all the bits necessary to assemble ten Chaos Knights, who can be armed with chaos glaives and ensorcelled weapons. Options include a Doom Knight, icon bearer and hornblower. Supplied with ten Citadel 75x42mm Oval bases.

More details ...
---
Deathrattle Grave Guard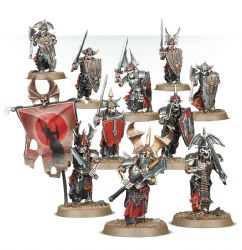 This multi-part plastic kit contains 10 Grave Guard.

More details ...
---
Chaos Warhounds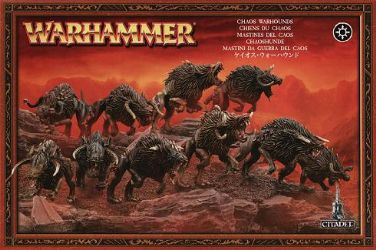 This box set contains 10 multi-part plastic Chaos Warhounds.

More details ...
---
Nighthaunt: Tormented Spirits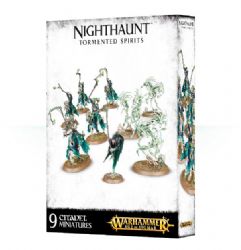 This box set contains:
1 x Cairn Wraith
3x Spirit Hosts
5x Hexwraith

More details ...
---
General of the Empire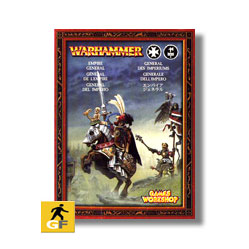 To command an army requires the courage to send soldiers to what may be their deaths without doubt or hesitation. The armies of the Empire are led by warriors who have been trained to direct their forces as effortlessly as a swordsman wields a blade. This amazing boxed set enables you to make one mounted Empire Hero and one Empire Hero on foot, including a variety of weapons and even an Army Standard banner to form a rallying point for your troops

More details ...
---