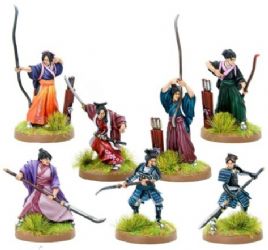 Onna-Bugeisha of Asakura Box Set
£
25.50
RRP: £30.00
(you save £4.50)
---
Description
These beautiful new female warriors provide a new flavour to our Test of Honour game.
The box not only contains seven metal miniatures but also two movement bases and 18 gaming cards.
Also in the box is a full colour leaflet with summer campaign rules and scenarios.


Information
Box set.
Manufacturer: Warlord Games
Part Number: 762210006
Approximate Weight: 350g
---